About


Ceo


Events


Partners


Awards & Honours


Press


Contacts

PARTNER COMPANIES
Italian manufacture company of porcelain tiles that offers surfaces for all requirements in architecture, interior design and building construction. They produce porcelain stoneware ceramic slabs oversizes, just 6 mm thick, light, versatile and strong, with extraordinary aesthetic appeal.




www.florim.com

German company producer of mattress and high ends beds. Each mattress is individually adjusted to the weight and anatomy of each sleeper by adjustable spring tensions.




www.schramm.ag

Modern design furniture with attention to Danish furniture tradition. Every single piece of furniture has been worked, shaped and checked by cabinetmakers to secure you the best result possible.




www.snedkergaarden.com

Palatti company combines highest quality standards and sustainibility. The company use exclusively high-quality materials which are carefully checked and processed to realize exclusive furniture made ​​of natural wood.




www.palatti.eu

UK company specialized in luxury handmade beds. Eco-friendly furniture made of 100% natural and high quality materials such as cashmere, silk, wool, cotton, horsehair and coir.




www.vispring.eu

Worldwide with leading positions in float glass and fabricated glass products for commercial, residential and transportation applications, automotive trim, and the distribution of building products.




www.guardian.com

Italian Ceramic company provides interior designers, architects and the most demanding customers with ceramic solutions for any destination of use that combine aesthetic appeal and excellent technical performance.




www.atlasconcorde.it

For Newform Italian company, function becomes an aesthetic symbol and bath fittings are elevated to furnishing details which represents lifestyle and personality. Every Newform product becomes a real synthesis of quality, pure design and a charismatic style, adapted to satisfy any different taste.




www.newform.it

Italian Company of sanitary fittings able to anticipate the trends of design and to propose innovative, beautiful, functional solutions attentive to the environment. The quality of the product is the result of rigorous monitoring of each step of the production process combined with the reliability of the raw materials used.




www.crs-group.it

Italian company specialized in high quality metallic façades and roofing systems. The company has a deep knowledge of metal sector, strong creative bent, and great respect to the environment. The flagship of the company is the exclusive production of ventilated facades in recyclable aluminum.




German company specialized in high quality porcelain stoneware products. Active Clean Air & Antibacterial Ceramic purify the air, high technology and over sizes ceramic, 300x150cm.

www.porcelaingres.it




Italian company specialized in luxury and high quality home furniture. Deep studio of functionality, and sustainability characterize their products that introduce green nature into the house.

www.nonogiorno.com

USA company specialized in top quality luxury furniture, exotic wood veneers and innovative metal finishes. The entire collection is handmade with sustainable materials seasoned by artisans in the United States.

www.design528.com

German company specialized in hand-made and eco-friendly products, combining craftsmanship and technology. The company applies the highest standards in terms of materials, product function and form.
www.steng.de

German company specialized in sanitary fittings as manufacturer and supplier. As a global brand for sanitary products and systems, relies on its brand values quality, technology, design and sustainability.


www.grohe.com

Helsinki based company manufactures and sells products for exposing ready-made patterns, custom patterns, artwork or photographical images on prefabricated concrete.
www.graphicconcrete.fi

Italian company specialize in fabricating with aluminum to create unique and visually-dynamic architectural products that contribute to LEED Credits. A premiere provider of unique metal surfaces, systems, and solutions for the architectural and design communities.

www.mozdesigns.com

German producer of pattern-embossed and pattern-rolled stainless steel surfaces for more than 30 years. well-sorted stock offers not only the standard sizes and samples, there is also a high quantity of surfaces that can be delivered as fix format or coil.
www.schmidt-edelstahl.de

German provider that deals with grinding Technology is a premium surface manufacturer that offers grinding, brushing, polishing and foiling products composed of a variety of materials such as stainless steel and aluminum on which different techniques of surface processing are used.
www.inox-schleiftechnik.de

Italain company's great investment is in the research and development sector, with the aim of proposing products which are always in step with the times. M.V.B. puts onto the market fine, resistant, long-lasting products under the banner of innovation, such as the BlocVer load-bearing block, made from expanded recycled glass and cement.
www.mvb-bregnano.it
TECHNICAL SPONSOR

Denmark company specialized in unique high-quality carpets with respect for the environment and modern technology. The company supply carpets with any imaginable design in the shortest lead-time.

KAYNEMAILE

New Zealand company specialized in innovative architectural claddings and partitions. The material applied is seamless polycarbonate mesh material, and custom-produced attachment systems, both of them globally unique, tailor-made and with eco-sustainable characteristic.





United Arab Emirates company specialized in inventive solutions to connect people and brands. The company create interactive menus, applications and mobile apps, to build interactive experiences.





KODISOFT

Ukrainian company specialized in advanced software applications. They create sophisticated software, high functional, reliable, easy-to-understand and accessible for any user. Interactive technologies applied to restaurants and receptive space expand the potentials for utilization of the services and the entertainment of the users.
BETWEEN PARTNERS OF PREVIOUS EDITION:
Italian world's leading manufacture of decorative laminate.
It became a successful symbol of "Made in Italy" design all over theworld, cooperating with the most famous international designers.

www.abet-laminati.it

Italian manufacture leader in special products for architecture and interior design. Thanks to great investment in high tech machinery and custom-designed equipment, can satisfy the high requests of leading international designers.

www.pl-abetgroup.it

Swiss company leader in perforated panels, acoustics solutions and facade systems. Through customized patterns and colour range more than 2.500 shades. The combination of acoustics solutions and perforated panels with LED-backlight enables to easily relize individual solutions and new interior effects.

www.bruag.ch

Inno is a producer of modern design furniture for public and private interiors. The collection covers a wide range of furniture and interior accessories with a personal and innovative design.

www.inno.fi

German manufactures of high quality and distinctive illuminated furniture. Its lighting objects, with energy saving LED and variable colors, create enchanting and changeable atmospheres in and outdoors.

www.moree.de

The italian company with the longest experience in the flat glass satin-finishing and etching sector. Its continuous technical developments made possible to transform float glass into prestige material.

www.vitrealspecchi.it

Finish top design company combine artistic creativity, rugged nature and advanced technologies. The first company in the world to use paper yarn for functional textiles.

www.woodnotes.fi

There is no solid and harmonic development without great experience, thanks to which Zazzeri, founded in 1929 in Florence, was able to become one of the best companies of the bathroom-furnishing sector. Experience, high professionalism, use of the best raw materials, attention to details, but also unquestionable talent in being able to perceive, and often influence, the trends of the market. This has made Zazzeri a unique reality that combines design and tradition. WT selection: Bathroom taps

www.zazzeri.it
PROMETAL

Prometal è un'azienda di produzione, specializzata nella realizzazione di controsoffitti e rivestimenti metallici per interni e per esterni.
Simas, una storia di artigianalità che ben si coniuga con la propensione nei confronti del design. Dal basic al signorile, dal prodotto da loft a quello da boutique. Denominatore comune, i materiali e il 'fatto in Italia' d'eccellenza. Per vestire lo spazio libero e limpido come l'acqua di Simas Acqua Space.
Il marmo più bello ed emozionate che l'industria ceramica italiana potesse realizzare con la più moderna ed evoluta ecnologia produttiva.
Azienda che si contraddistingue, oltre che per la qualità dei suoi prodotti, per la grande attenzione verso il cliente attraverso i servizi di logistica, post-vendita, informazione, aggiornamento e per il pieno rispetto verso il patrimonio boschivo e l'impatto ambientale.
La I.T.C. srl deve i suoi 26 anni di attività alla continua ricerca e sviluppo di prodotti audio e gestione alberghiera. Da sempre I.T.C. srl investe in corsi di formazione del personale, delle agenzie addette alle vendite e alla promozione. Tutti i prodotti forniti sono costruiti secondo la normativa di riferimento e correlati del relativo certificato CE.
I prodotti Mindstorm hanno trovato spazio in tutto il mondo nelle più svariate applicazioni,ma tutte con uno scopo ben preciso, quello di avere un impatto moderno, tecnologico e di intrattenere gli utenti con un esperienza nuova ed unica, dove gli stessi interagiranno tra loro relazionandosi direttamente con i tuoi brand e la tua attività.
Touch Italia srl si propone come distributore di soluzioni touchscreen, in particolare: touchmonitor, touchcomputer, vetrine e tavoli interattivi.
| | | |
| --- | --- | --- |
| | | La Mario Cavelli Spa, una realtà solida e dinamica, attiva dal 1933 e in continua evoluzione, attraverso una costante ricerca e sviluppo nel campo del tessile per l'arredamento, anticipa le nuove tendenze offrendo numerosi prodotti di qualità e innovativi. |
Gervasoni interpreta sensibilità con le sue collezioni per l'arredamento d'interni, avvalendosi di una lunga esperienza nel settore delle lavorazioni ad intreccio.

Un gruppo fortemente orientato all'innovazione come Calligaris realizza costantemente progetti finalizzati alla massima vivibilità, in linea con le nuove esigenze dell'abitare.
NUBE propone un "modern feeling" che unisce divani e tavoli di innovativo design, elevata qualità, originalità e vero comfort per una clientela selettiva ed esigente. Dal 1958, in un mercato che ha visto molti cambiamenti, il fondatore, sig. Nicoli, e la sua famiglia sono rimasti degli stimati produttori italiani.
IN PARTNERSHIP WITH:
The Hotel Show - Dubai, UAE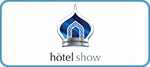 HDD - Shanghai, China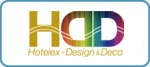 HDE - Shanghai, China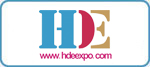 Host - Milan, Italy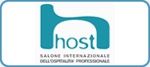 Horeca - Athens, Greece